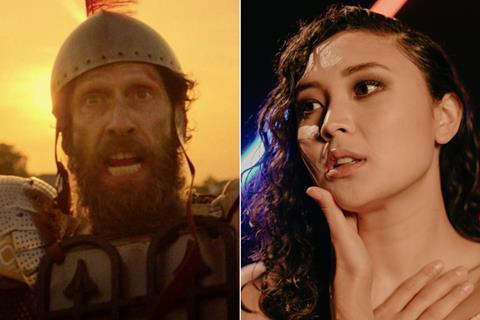 Nascent UK sales firm Mise En Scène Company (MSC) has added two feature titles to the slate for its first European Film Market next month (EFM online, March 1-5).
The company is representing international rights on Chris Poché's directorial The True Don Quixote, starring Tim Blake Nelson, Jacob Batalon, Brandon Stacy and Ann Mahoney.
Adapted by Poché, the story moves Miguel de Cervantes' classic 1605 novel to the wilds of Louisiana, with Nelson's titular character riding a rusty Vespa instead of a horse.
Produced by US companies Charterhouse Films and Neutral Ground Films, the film was released in the US through Giant Pictures in 2019.
MSC has also acquired world sales rights to Stacey Maltin's directorial debut Triple Threat, a US musical-drama about three friends on the verge of a Broadway breakthrough whose relationship is tested when one becomes a father.
Maltin co-wrote the feature with Jay Deyonker; the pair star alongside Margarita Zhitnikova, Mark St. Cyr and Catherine Curtin. The film shot in 2020, produced by Besties Make Movies in association with Rubber Road Productions.
MSC launched at last year's American Film Market and is a collaboration between former Devilworks acquisitions coordinator Paul S.L. Yates and Brazilian theatre producer Netto Fernandes.
The pair met in early 2020 when doing nightshifts as porters at The Ritz London hotel. They began work on MSC (named after 'mise en place', the preparation of restaurant tables before service) after being furloughed at the start of the pandemic.
"Netto and I both knew we wanted our work lives to be built from an involvement with film and the film markets," said Yates of the decision to start a company during the pandemic. "When we were presented with the time to do it due to the pandemic we were able to direct our efforts with laser-like precision.
"It was also a life-saver from the isolation of lockdown as a lot of our activities revolve around meeting and reaching out to new people. We essentially spent nine months last year slowly crafting each aspect of MSC."
Earlier this month the firm set a distribution deal with Netherlands-based international broadcaster SPI International, for all six titles on MSC's inaugural slate.