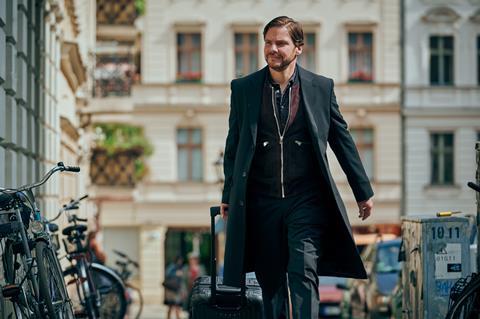 World sales agent Beta Cinema has swooped on international rights to Daniel Brühl's directorial debut Next Door and Maria Schrader's I'm Your Man, which will both premiere in Competition at the Berlin International Film Festival (March 1-5).
The Munich-based outfit will introduce the features to buyers at the European Film Market (EFM), which will run alongside this year's industry-focused, online-only event.
Next Door marks the directing debut of Brühl, who also stars in the black comedy alongside Peter Kurth and Phantom Thread's Vicky Krieps.
The story centres on a film star with a seemingly perfect life – stylish wife, loft apartment and an audition for a big American superhero film looming – until an encounter with a troublesome neighbour changes everything. Based on an original idea by Spanish-German actor Brühl, it explores issues of gentrification and inequality in Berlin.
The script was written by bestselling author Daniel Kehlmann and is produced by Brühl with his Amusement Park Films partner Malte Grunert, with backing from the German Federal Film Board, the German Federal Film Fund, Medienboard Berlin-Brandenberg, Creative Europe MEDIA and Warner Bros Germany, which will release in German-speaking territories.
Brühl has a long association with the Berlinale. He starred in Wolfgang Becker's multiple award-winning Good Bye, Lenin!, which premiered at the festival in 2003, and has secured international success with roles in Ron Howard's Rush, Quentin Tarantino's Inglourious Basterds and Marvel's Captain America: Civil War.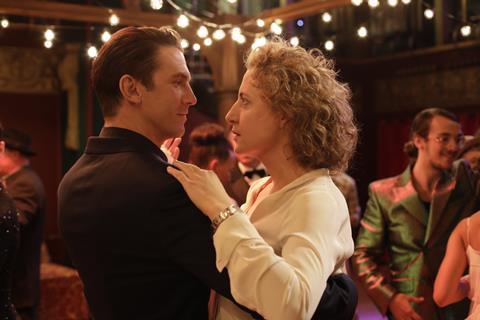 Beta has also boarded I'm Your Man, a German-language screwball comedy starring Maren Eggert and Sandra Hüller, in which Downton Abbey's Dan Stevens (a fluent German speaker) plays a "partnership robot". Eggert plays a scientist who agrees to takes part in an unusual study in which she lives with a humanoid robot (Stevens), programmed to fulfil her needs.
It marks the third solo feature for actress and filmmaker Schrader, who found success last year as director of Netflix series Unorthodox for which she won a Primetime Emmy award, having previously directed European Film Award winner Stefan Zweig: Farewell To Europe and her debut Love Life.
Based on a short story by Emma Braslavsky, it is scripted by Schrader and Jan Schomburg (Above Us Only Sky) and produced by Lisa Blumberg for Letterbox Filmproduktion.
"Maria Schrader is asking very profound questions but in a very entertaining and playful way," said Thorsten Ritter, Beta Cinema's executive vice president of acquisitions, sales and marketing. "It's a very elegant movie, very good-looking."
Although both will first be seen by industry at the Berlinale, the festival has stated that all such titles will retain their world premiere status until they are presented publicly at cinemas or festivals.
Beta to reveal 'Hinterland' promo
During the EFM, Beta Cinema will also reveal a first promo for historical thriller Hinterland, the latest feature from Stefan Ruzowitzky, Oscar-winning Austrian director of The Counterfeiters.
Set in 1920 Vienna, it recreates the atmosphere of German expressionism in a serial-killer investigation and stars Murathan Muslu (Pelican Blood), Liv Lisa Fries (Babylon Berlin) and Max von der Groeben (Kidnapping Stella).
Producers are Austria's Freibeuter Film and Amour FouLuxembourg, in co-production with Belgian's Scope Pictures and Lieblingsfilm. SquareOne Entertainment will release the film in German cinemas in the second half of 2021.
Also on Beta's EFM slate is Neus Ballús' The Odd-Job Men, which follows three handymen who spend a week going from door-to-door in Barcelona to fix whatever is broken. A first promo will be presented during the market.
Further Beta titles include romantic comedy Hello Again - A Wedding Day by Maggie Peren; Juan Pablo Félix's Argentinian drama Karnawal; and Matt Chambers' UK thriller The Bike Thief.