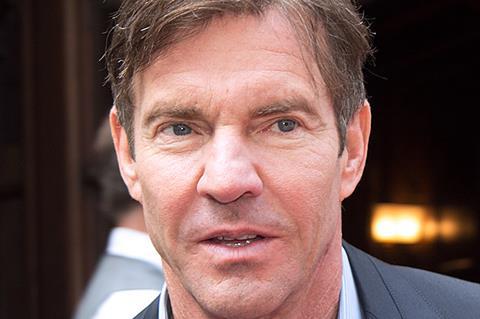 Family and faith-based specialists Mission Pictures International will handle international sales at AFM on Andrew and Jon Erwin's I Can Only Imagine starring Dennis Quaid and Cloris Leachman.

Lionsgate/Roadside Attractions is set to release the film theatrically in the US on March 16, 2018.
I Can Only Imagine chronicles the story behind Christian band MercyMe's celebrated song that ranks as the most-played radio single in Christian music history.
Country music legend Trace Adkins, Priscilla Shirer, Madeline Carroll and Broadway's J. Michael Finley also star.
I Can Only Imagine is the fourth feature for the Erwin Brothers, whose previous films include October Baby, Mom's Night Out and Woodlawn. Kevin Downes, Cindy Bond, Daryl Lefever, Mickey Liddell and Pete Shilaimon are producers.
Travis Mann, Scott Brickell, Simon Swart and Tony Young serve as executive producers. Downes and Lefever previously produced the Erwins' Moms' Night Out and Woodlawn.
Mission's Cindy Bond said: "I Can Only Imagine has been a labour of love, stemming from an idea I had over seven years ago. In 2015, I partnered with the incredibly talented filmmaking team of Kevin Downes and the Erwin Brothers and now Lionsgate/Roadside is giving Imagine the wide release it deserves. I have no doubt international buyers will see the same potential."