The Secret Life of Walter Mitty leads Way to Blue's UK buzz chart a week after its debut, while the upcoming 12 Years a Slave is generating buzz ahead of its release.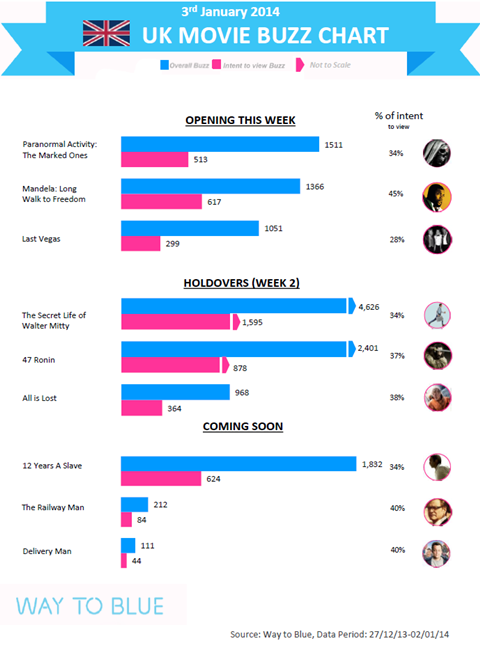 For an explanation of the chart and its methodology, which tracks 'overall buzz' and important 'intent to view' buzz, click here.
To view the chart in pdf format click here.