Studio Ghibli producer Toshio Suzuki confirmed the news at a pre-Oscars event.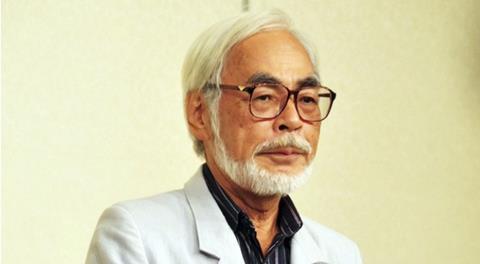 Japanese animation master Hayao Miyazaki has come out of retirement and is working on a new feature film, according to Studio Ghibli producer Toshio Suzuki.
Speaking at a pre-Oscars event for Studio Ghibli's The Red Turtle, Suzuki said Miyazaki had given him storyboards for the new film at the end of last year. "He is creating it in Tokyo, working hard right now," Suzuki said.
Miyazaki announced his retirement from making feature films in September 2013, although that wasn't the first time he'd publically announced that we would retire.
Japanese press has speculated that the new film is a feature-length version of the short Boro The Catepillar (Kemushi No Boro), which Miyazaki has been working on since retirement. The 76-year-old director, renowned for his hand-painted 2D style of animation, learned CGI techniques to make the short film.
Miyazaki's films are huge hits at the Japanese box office and distributed widely around the world, often in conjunction with Disney and France's Wild Bunch. His last film, The Wind Rises, grossed $119m in Japan in 2013.
Michael Dudok de Wit's The Red Turtle, which was nominated for best animated feature at the Academy Awards, was produced by Studio Ghibli and a consortium of French companies including Wild Bunch and Why Not Productions. It lost out to Disney's Zootopia at the Oscars last night.