India is set to overtake the US in its Internet usage base.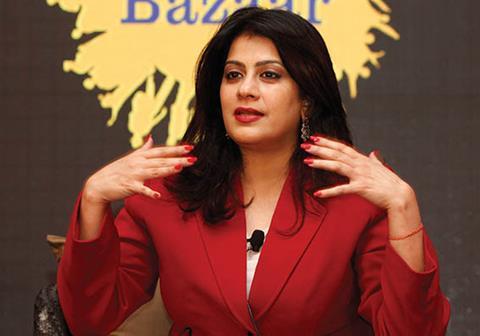 India is on course to overtake the US next month in Internet usage base, with the number of Internet users expected to reach 402 million in December, of which 75% are mobile phone users, announced Gayatri Yadav, head of marketing for Star India, at Film Bazaar's Knowledge Series panel 'TV in Digital India'.
"This is the beginning of a digital revolution," she said. "Mobile phones will be the main Internet access point. Additional screens will lead to increased content consumption from TV and new media, providing incredible opportunities for content creators."
With mobile driving the robust growth, India is fast becoming a digital nation. Last year, Star scored a 2.8 million viewers a day for its first digital product - an IPL cricket game, while its VOD platform hotstar, which went live in February this year, picked up more than 35 million downloads since its launch.
hotstar offers three streams of content — TV shows, movies and sports — all free of charge. Its marketing campaign, Go Solo, promotes on-demand consumption for users who do not want to follow a schedule.
Yadav said that its sports programmes have been in the highest demand but less so for movies, largely because of buffering and bandwidth problems. Airtel is the only telco operator (out of four) in India that has launched 4G services.
"Mobile users don't find screen size a constraint. Their issues are more with too many ads and the slow bandwidth speed," said Yadav.
Advertising is the main source of revenues for hotstar, which is not charging its users for the content.
By December, India will be behind only China, which currently leads with more than 600 million Internet users.