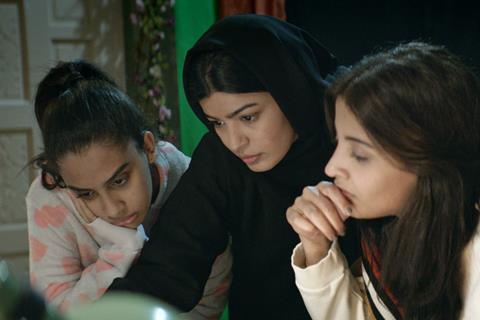 UK distributor Modern Films has launched an initiative around its latest release to support independent theatres nationwide during the coronavirus crisis.
Following the closure of all cinemas throughout the UK, the distributor has invited audiences who stream films through their own website to select an independent cinema at the point of purchase.
An undisclosed percentage of the proceeds will go directly to the cinema and 22 venues have already signed up to the scheme.
Modern Films has kicked off the initiative with the early digital release of Haifaa Al Mansour's The Perfect Candidate, which was scheduled to receive a UK theatrical release on March 27 but was pulled in the wake of the Covid-19 outbreak.
Numerous library films on the distributor's site also offer the opportunity to contribute to indie cinemas and the distributor is working to add the option to more of its titles in the coming days.
Modern Films managing director Eve Gabereau told Screen that 94% of transactions on their site over the weekend were for The Perfect Candidate, with the remainder spread across library titles.
Of those purchases, 89% of viewers selected an independent cinema to support of which the top five were London's Rio Cinema, Glasgow Film Theatre, Barn Cinema in Totnes, HOME Manchester and Leeds' Hyde Park Picture House.
Jason Wood, creative director at Manchester's HOME cinema, said of the initiative: "In an environment where visiting a cinema is not a possibility, it is important that audiences still have access to a wide and diverse range of films that push boundaries… The cinema remains the best place to experience the moving image so it's great to see independent companies working together to ensure that we are still operating throughout Covid-19."
It is the latest scheme to use digital platforms in the support of arthouse venues. Göteborg Film Festival Film teamed up with Swedish distributors earlier this month to launch several new arthouse titles on its VOD platform Draken Film, and US distributor Kino Lorber partnered with indie theatres to launch a virtual exhibition programme.
The theatres included in Modern Films' initiative to date are:
ArtHouse Crouch End (London)
Barbican (London)
Barn Cinema (Totnes)
Belmont Filmhouse (Aberdeen)
Broadway Cinema (Nottingham)
Chapter (Cardiff)
Ciné Lumière (London)
Derby QUAD (Derby)
Filmhouse (Edinburgh)
Forum Cinema (Northampton)
Glasgow Film Theatre (Glasgow)
HOME (Manchester)
Hyde Park Picture House (Leeds)
Irish Film Institute (Dublin)
Phoenix (Leicester)
Queen's Film Theatre (Belfast)
Regent Street Cinema (London)
Rio Cinema (London)
Saffron Screen (Saffron Walden)
Showroom Workstation (Sheffield)
Tyneside Cinema (Newcastle-upon-Tyne)
Wellington Orbit (Telford)