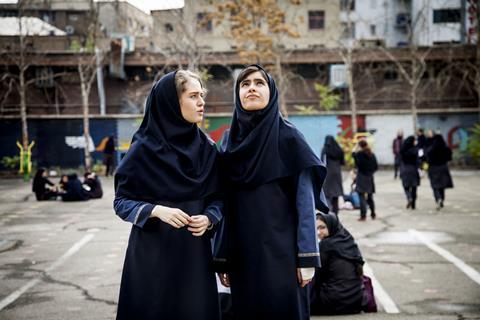 Mongrel International head Caroline Habib and her team will kick off talks with buyers on a slate of Toronto selections directed by women from Iran, China, and South Africa.
Next Wave selection Ava marks the feature directorial debut from Iranian-Canadian writer-director Sadaf Foroughi and is based on her childhood in Iran. The film explores the impact on a Tehran family when a woman takes her 16-year-old daughter to see a gynaecologist to check is she is still a virgin.
Meditation Park by Chinese-Canadian director Mina Shum (Double Happiness) plays in Contemporary World Cinema and stars Cheng Pei Pei as a woman suspects her husband is having an affair. Sandra Oh, Tzi Ma and Don McKellar also star in the drama, which Mongrel Media will distribute in Canada.
Next Wave selection High Fantasy from South African filmmaker Jenna Bass shot on an iPhone and follows four young friends on a camping trip who wake up to discover they have all swapped bodies. The cast of Qondiswa James, Nala Khumalo, Francesca Varrie Michel, Liza Scholtz and Loren Loubser shared writing credits on the improvised feature.
"We're interested in strong, unique voices from diverse points of view," Habib, who took over the division in June following the departure of Charlotte Mickie, said. "We're looking to prioritise female filmmakers, who are sadly still underrepresented in our industry."
Mongrel's sales slate credits include Maudie with Sally Hawkins and Ethan Hawke, Joshua Z Weinstein's Menashe and Anna Rose Homer's The Fits.