EXCLUSIVE: Mongrel International closes key territories on the Yiddish-language Sundance hit, which screens at Berlinale Forum.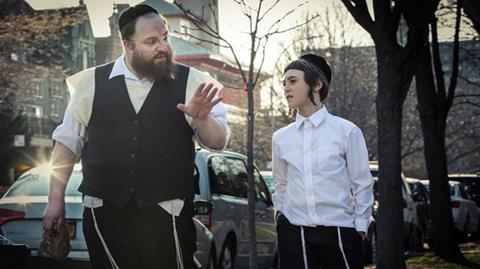 Toronto-based Mongrel international has closed key territories on Yiddish-language Berlin Film Festival Forum selection and recent Sundance world premiere Menashe.
Sophie Dulac Distribution has acquired the drama for France and Rialto has taken rights for Australia and New Zealand. Mongrel Media has acquired Canadian rights.
Mongrel International chief Charlotte Mickie said a sale is pending in Scandinavia and reported "high interest" from the UK, Israel, Switzerland, Germany and Japan.
Menashe screens in Berlin on Sunday and centres on a single father from Brooklyn's ultra-orthodox Hasidic community who struggles to secure custody of his young son.
A24 recently acquired US rights to Joshua Z Weinstein's feature directorial debut, which stars Menashe Lustig and Ruben Niborski.
Weinstein wrote the script with Alex Lipschultz and Musa Syeed.
Lipschultz, Traci Carlson, Danny Finkelman, Weinstein and Yoni Brook produced and executive producers are Danelle Eliav, Adam Margules, Chris Columbus and Eleanor Columbus.