Feature will debut on digital service at same time as The Other Side Of The Wind.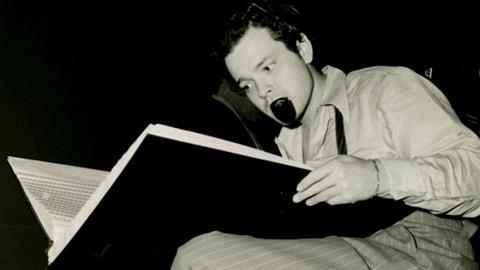 Netflix announced on Monday that Morgan Neville will direct an original documentary about the final 15 years of Orson Welles's life.
Neville will explore the American titan's complex artistic and commercial relationship with Hollywood.
Frank Marshall and Filip Jan Rymzsa will serve as executive producers on the feature, produced by Neville's Tremolo Productions.
Netflix recently came on board to add completion funds and pay for the restoration of Welles's last, unfinished film The Other Side Of Wind.
Marshall and Rymzsa are producing that project and it will have "a significant presence throughout the new documentary, providing a framework into the legendarily volatile dynamics between Welles and the industry."
The two films will launch in tandem in 2018.
"The Other Side Of The Wind has long been a ghostly legend in cinema history, but the story behind it is equally fascinating," Neville said. "I'm excited to be able to tell the incredible story behind this film and to explore what made Welles such an enduring figure."
The Other Side Of The Wind has remained unfinished for decades. Welles started to shoot the Royal Road Entertainment production in 1970 based on a screenplay he wrote with Oja Kodar.

John Huston stars alongside Peter Bogdanovich, Kodar, Robert Random, Lilli Palmer, Edmond O'Brien, Cameron Mitchell, Mercedes McCambridge, Susan Strasberg, Norman Foster, Paul Stewart and Dennis Hopper.
Welles and Les Films de L'Astrophore were producers.