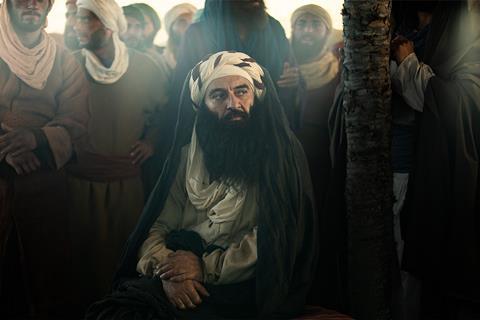 The Moroccan Cinematographic Centre has banned the release of The Lady Of Heaven in the country after the local religious Supreme Ulema council condemned the film's contents as "blatant falsification".
The move follows the decision by UK cinema chain Cineworld to cancel screenings of the historical drama across all its sites after protests took place at sites in three cities.
The film tells the story of Lady Fatima, the daughter of Prophet Muhammad and uses CGI to depict Lady Fatima and Prophet Mohammed.
In a statement published on Moroccan Press Agency the Supreme Ulema council described the film as "a blatant falsification of the facts" which "contains a heinous act that cannot be accepted by Muslims".
The $15m project was directed by 'Eli King' - a collaboration between writer Sheikh Al-Habib, London-based creative producers Abdul-Malik Shlibak and Hussein Ashmere, and the film's executive producers, producer Matthew Kuipers and creative consultant John Stephenson.
The council added the filmmakers behind the film "seek fame and sensationalism" through the film by "hurting the feelings of Muslims and stirring up religious sensitivities."
The Lady Of Heaven with limited screenings played at 20 locations in the UK on its opening weekend and took £52,000. Vue Cinemas has since cancelled all screenings of the film.
Pakistan, Egypt and Iran have now also banned the release of The Lady Of Heaven.
The film's producers, Enlightened Kingdom, said the claims by the Supreme Ulema council are "preposterous and hold no weight" and the film is a representation of "mainstream orthodox Shia Islam."
"This is bullying and is silencing Shia Muslims by saying their position is not allowed to be spoken about or expressed creatively or artistically. "Morocco, Pakistan, Egypt and Iran are clearly telling us which side of the free speech debate they stand on."