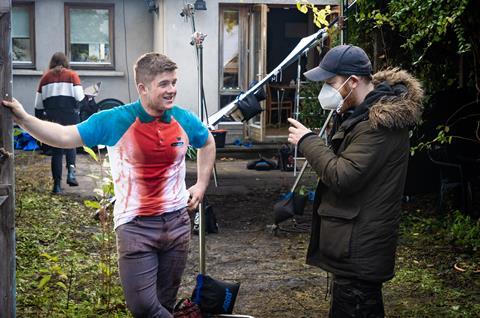 MPI Media Group has closed a handful of key territory sales during AFM on Conor McMahon's Irish vampire comedy Let The Wrong One In.
Rights to the film from Tailored Films (The Lodgers) and Workshed Films (From The Dark) have gone to A Contracorriente in Spain, Njuta in Scandinavia and King Records in Japan.
Anthony Head (Buffy The Vampire Slayer, The Stranger), Eoin Duffy (Game Of Thrones, Deadly Cuts) and Karl Rice star in the feature about a young supermarket worker who discovers his older brother has turned into a vampire and must decide whether to help or slay his sibling.
Screen Ireland, MPI Media Group, and the BAI co-financed Let The Wrong One In in association with RTE. Filming took place in Dublin, Ringsend and the Bram Stoker Museum / Castle Dracula in Clontarf.
Production wrapped in late 2020 after a production hiatus earlier that year due to the pandemic. The feature premiered at this year's Fantastic Fest and has gone on to play in official selection at Sitges and Screamfest Horror Film Festival.