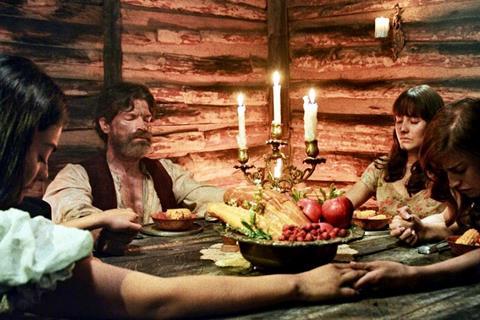 MPI Media Group has struck another key deal on Colombian dark western fairy tale Luz: The Flower Of Evil, securing Mexican distribution deal on the Sitges and Morbido selection.
Juan Diego Escobar Alzate's film won the Silver Skull for best Latin American film at Morbido last year and has sold to elevated genre specialist Mantícora Distribución, whose recent releases include Peter Strickland's In Fabric and a restored version of Alejandro Jodorowsky's Santa Sangre.
Mantícora Distribución will partner with genre aces Mórbido Group to promote the film about the leader of a small mountain cult whose daughters challenge his authority.
Alzate wrote and directed Luz: The Flower Of Evil and Afasia Films produced.
MPI's Nicola Goelzhaeuser brokered the deal on behalf of the filmmakers with Jose Luis Mejía Razo of Mantícora Distribución.
MPI stablemate Dark Sky Films will distribute in the US, Raven Banner Releasing in Canada, MovieCloud in Taiwan, Mad Dimension in Germany, Wild Duck Productions in Spain, Kinologistika in Russia, Doc:co in Colombia, and Digit Movies in Italy.