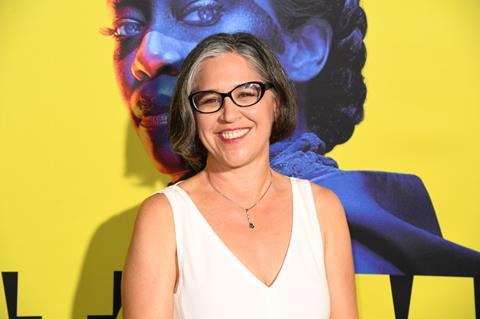 Nicole Kassell, riding high after her work on Emmys contender Watchmen, is teaming up with Participant to direct Silver Seas, a feature about the Pulitzer Prize-winning female reporters who exposed slavery in the southeast Asian fishing industry.
AP journalists Esther Htusan, Robin McDowell, Margie Mason and Martha Mendoza became the first all-female team to win the Public Service Pulitzer Prize in 2016 after they uncovered abusive practices and modern-day slavery in fishing.
It is the same award won by The Boston Globe team in 2003 that inspired Participant's Spotlight, which won the best picture Oscar in 2016.
In addition to Participant, Blye Faust and Nicole Rocklin – who were among the producers on Spotlight – will produce Silver Seas alongside Cori Shepherd Stern (Open Heart).
Anya Epstein (I Know This Much Is True, The Deuce, The Affair) has written the screenplay based on a previous draft by Dana Calvo (Good Girls Revolt).
Silver Seas marks Kassell's third feature after her breakout with 2004 Sundance and Cannes Directors' Fortnight selection The Woodsman. She followed that up with A Little Bit Of Heaven seven years later, and since then has focused on TV, directing episodes of Westworld, The Killing, The Leftovers, and The Americans.
She directed the pilot episode of Watchmen as well as episodes 2 and 8, for which she won the DGA award for dramatic series. She also served as executive producer on the fantasy series.
Besides Spotlight, Participant's more recent films include Roma, best picture Oscar winner Green Book, and best foreign language Oscar winner (as the category was then known) A Fantastic Woman.