EXCLUSIVE: Gaumont deal covers UK, Germany, Australia; additional deals with Cinematheque Francaise, Bordeaux festival.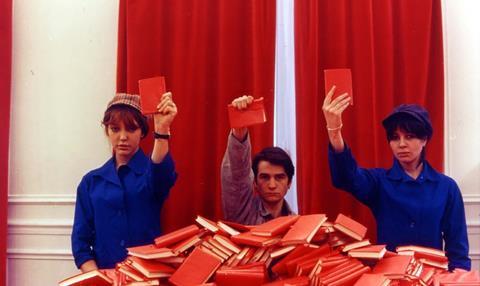 Subscription service MUBI has inked a multi-territory one-year deal with French mini-major Gaumont for selected library titles including La Chinoise, Loulou and Police.
The first deal between the duo, which will take effect from November, will cover the UK, Germany and Australia.
In separate deals for French titles, growing online service MUBI, which recently secured exclusive rights to Paul Thomas Anderson's Junun, has picked up five Mathieu Amalric films in deals with the Cinematheque Française and the Bordeaux Film Festival.
Titles will include Histoire De Richard O, Actrices, Rois Et Reines and Sans Rire, a rare short film directed by the actor-director.
Earlier this year MUBI signed its first studio deals with Sony and Paramount and at Cannes picked up its first acquisition for all rights in a partnership deal with New Wave for Miguel Gomes' Arabian Nights.