Hannes Holm's comedy-drama is the fifth-highest grossing local film in Sweden.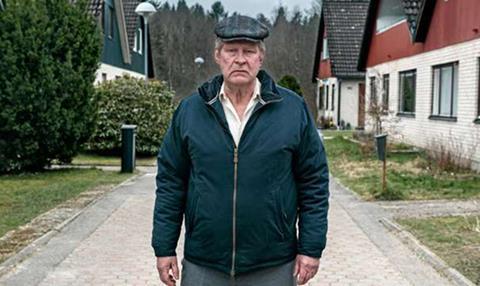 Music Box Films has acquired North American rights to Swedish box office hit A Man Called Ove, directed by Hannes Holm.
The deal was negotiated at EFM between the president of Music Box Films, William Schopf, and head of sales at TrustNordisk, Susan Wendt.
A Man Called Ove opened in Sweden in December and went on to generate more than 1.6m admissions in that country. In January the film won three Gulbagge awards, including Best Actor for Lassgård.
The film is based on the best-selling book by Fredrik Backman, and follows the story of a grumpy old man, played by Rolf Lassgård.
Further deals closed in Berlin include sales to Japan (Medallion Media), France (Paradis Films), Spain (Savor), Greece (Videorama), Taiwan (Swallow Wings Films Co.), Lithuania (Scanorama).
Previously announced deals include Germany, Austria (Concorde), Benelux (September Film Rights), Switzerland (Praesens-Film AG), Hungary (Vertigo Media), Estonia (Estin Film), Korea (Sidus FNH Corporation).
Wendt praised the company's recent success with Swedish films: "We are more than thrilled to have Music Box Films on board. They did an amazing job on [2015 release] The Hundred-Year-Old Man Who Climbed Out The Window And Disappeared, and we are confident that they will bring A Man Called Ove to an even higher level."