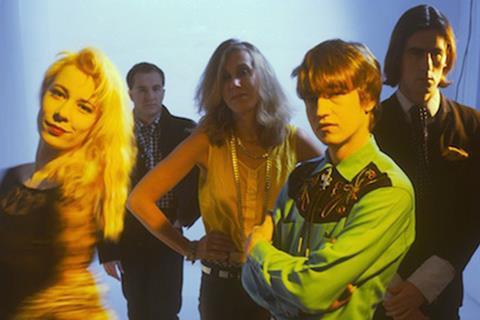 UK outfit Moviehouse Entertainment has boarded international rights on music documentary The Go-Betweens: Right Here.
Directed by Kriv Stenders (Red Dog), the doc chronicles the rise and fall of influential Australian rock group The Go-Betweens, featuring candid interviews with band members (including Robert Forster, Lindy Morrison, Robert Vickers, Amanda Brown and John Wilsteed) intertwined with archival photographs, film and music recordings.
The film was produced by Australian outfit Essential Media and Entertainment. Joe Weatherstone (Killing Ground) produced, executive producers were Essential Media's Chris Hilton and David Alrich.
The Go-Betweens: Right Here premiered at the Sydney Film Festival and also played the Melbourne Film Festival. It was released in Australia by distributor Umbrella Entertainment in September 2017.
Executive producer Chris Hilton commented: "In this film you find a universal story of the exhilarating, unpredictable and precarious lives of musicians and the true price some pay to pursue their art. After being well received by the Australian public we are thrilled that Moviehouse Entertainment is now taking this film out worldwide."
Moviehouse Entertainment's managing director Mark Vennis added: "We saw The Go-Betweens: Right Here at the Melbourne International Film Festival and were completely blown away by this brilliant piece of documentary film making. The Go-Betweens' story is every bit as engaging and riveting as the Band's own music and in our view, a story any real music fan will love. It fits right in with many of our other music related documentaries including Here To Be Heard: The Story Of The Slits."