Zosia Mamet and Scott Speedman to star.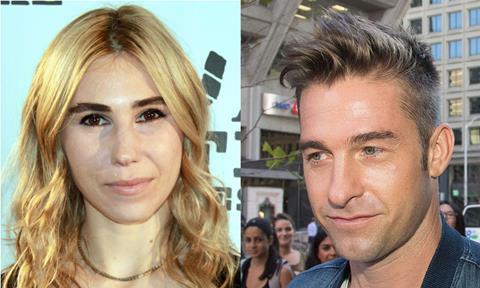 Myriad Pictures has boarded international sales on the romance Shadow Girl to star Zosia Mamet and Scott Speedman.
Claudia Myers will direct from her original screenplay about a young woman who has literally become invisible after her mother's death and makes a living as a paparazzi photographer.
Years later she meets a disgraced former Mixed Martial Arts champion who is the one person who can see her and whose demise was brought about by one of her photographs.
Minka Kelly and Jim Gaffigan round out the key cast on Shadow Girl, which HIPZEE's Tara Sickmeier and Rob Baunoch III will produce with Boundary Stone's Mark Schacknies and Khris Baxter.
Myriad chief Kirk D'Amico serves as an executive producer for Daylight Media.
The production will work with leading MMA fighters and trainers andBrazilian former MMA champion Anderson Silva's renowned coach Marco Morales will oversee Speedman's training. Veteran fight choreographer Vince Cupone is also on board.
"Claudia has written a uniquely original story with strong fully developed characters," D'Amico said. "We believe that together with Scott, Zosia and the rest of the cast that she will bring her ultimately romantic vision to the big screen in a beautiful way."
Myriad's Kevin Forester, Audrey Delaney and Lisa Gutberlet negotiated the deal with Ben Feldman of Feldman, Golinski, Reedy + Ben-Zvi representing the filmmakers.