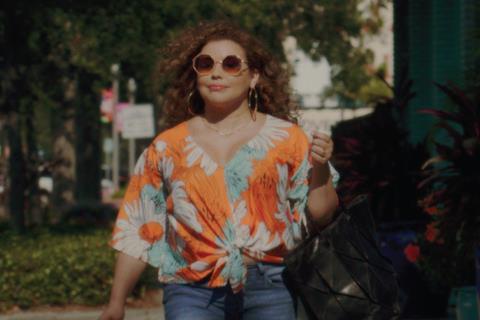 Myriad Pictures has added comedy The Throwback starring Justina Machado to its TIFF sales and commences talks this week.
CEO Kirk D'Amico represents worldwide rights to writer-director Mario Garcia's story about a stressed "supermom" with two energetic kids and a lethargic husband whose lives are upended when she experiences a life-threatening situation at work.
Suffering from post-traumatic stress disorder the woman regresses to her college student, party-going persona but eventually learns the party life will never replace the love for her family.
The Throwback hails from Movie House Stories and Miantri Films and also stars Will Sasso, Gregg Sulkin, Michelle Randolph, and Bobby Lee.
Michael A. Alfieri, Garcia and Doug Fox are producers, with Sterling Macer Jr., Danielle Del and Machado serving as executive producers. Myriad anticipates a US theatrical release in 2024.
"Writer-director Mario Garcia has assembled a wonderful cast including Justina Machado and Will Sasso who light up the screen and remind us of what is important in life," said D'Amico. "We think that this heartwarming comedy will appeal to a wide audience. We will soon be announcing plans for the US release next year."
The Throwback is the first feature produced by Alfieri's Miantri Films. Alfieri started his career as a development associate for Permut Presentations and worked in the music department at Miramax Films.
Myriad's sales slate includes international rights to the thriller Die Alone starring Carrie-Anne Moss and Frank Grillo.