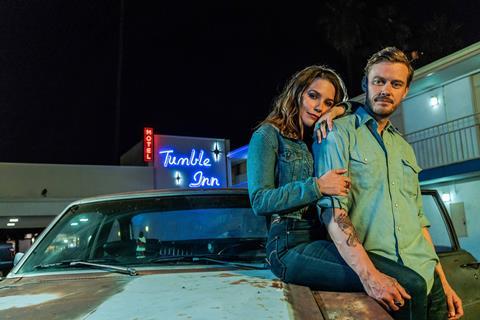 Myriad Pictures has picked up international rights ahead of TIFF on crime thriller Hard Luck Love Song starring Sophia Bush from WB/CW drama series One Tree Hill, Eric Roberts and Dermot Mulroney.

Kirk D'Amico and his team will launch talks with buyers and screen the film at the virtual TIFF market and screen the film ahead of the US release via Roadside Attractions on October 15.
Writer-director Justin Corsbie makes his feature debut on the feature based on the song 'Just Like Old Times' by Todd Snider and centres on a down-on-his-luck troubadour (Michael Dorman) who encounters an old flame (Bush) only for their complicated past and current troubles to threaten their reunion. Brian Sacca, Melora Walters and RZA round out the principal cast.
Allison R. Smith, Corsbie and Douglas Matejka produced Hard Luck Love Song for Smithvand Corsbie's Dime Box Entertainment in association with Synthetic Pictures. Myriad brokered the international rights deal with Smith and Corsbie.
"We are pleased to be working with Allison and Justin on their compelling film which combines romance and suspensevwhile beautifully painting this contemporary picture of a fractured Americana world," said Myriad president and CEO D'Amico. "Justin's direction captures extraordinary performances from this impressive cast and draws out the conflict between these iconic characters."
Smith added, "We're thrilled for Myriad Pictures to come on board. Kirk and his team were excited about our film from jump street and really supportive and collaborative in the process. They have a great strategy to bring it to the international marketplace."
Los Angeles-based Myriad's sales slate includes Dead For A Dollar starring Christoph Waltz, Willem Dafoe and Rachel Brosnahan, and Ride The Eagle with Jake Johnson and Susan Sarandon.