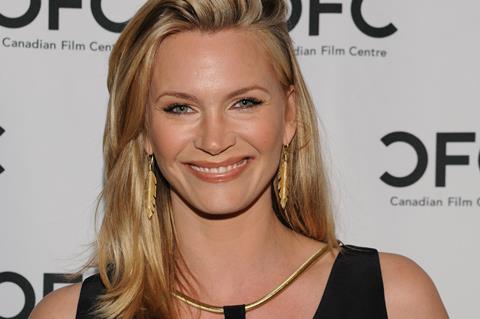 Species star Natasha Henstridge will play the lead in the thriller Blindsided, which Premiere Entertainment Group has packaged in Cannes and fact-tracked for a July production start in Pennsylvania.
Joth Riggs will direct from a screenplay by Ernesto Melara about a woman who hides the daughter of a witness who is about to testify against a Colombian drug cartel, while two sicarios try to hunt them down.
Grant Bradley of Inspiring Films and Premiere Entertainment Group chief Elias Axume are producing alongside executive producer Robert Eager of Buckhead Film Group.
Henstridge's credits include TV series Diggstown and Medinah, and upcoming features House Red and The Unhealer.
Premiere Entertainment Group is in Cannes representing international sales on action title Pharoah's War, which is shooting now in Egypt and stars Mike Tyson and Hafthor Julius Bjornsson in the story of a man who must lead Egyptian refugees through the desert and protect them from mercenaries.