Paris-based sales agent launches new company. First films include Heaven Knows What.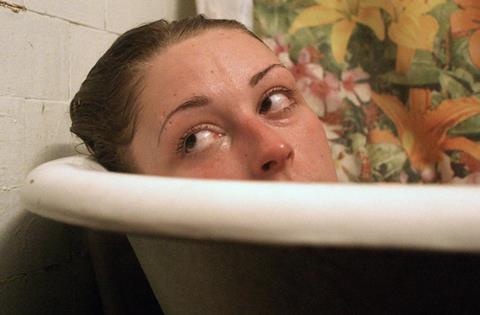 Paris-based Nathan Fischer - one of Screen's Future Leaders at Cannes last year - has launched a new sales company called Stray Dogs on the eve of Unifrance's Rendez-vous with French Cinema in Paris.
"The focus is on young, international talents," said Fischer. "I want want to work with filmmakers and for filmmakers to be an asset to their films."
"I will be working on theatrical sales, of course, but will also look at innovative distribution strategies with an emphasis on strong festival and digital rollouts," he added.
Stray Dogs' debut slate features Ben and Joshua Safdie's Heaven Knows What starring Arielle Holmes as a young heroin addict who finds mad love on the streets of New York.
Fischer will accompany the film to the International Film Festival Rotterdam (IFFR) where is screening in the Spectrum section.
The US-French production, which is based on Holmes' own memoirs, won best film and director for the brothers at the Tokyo International Film Festival in October. Holmes won best actress at the Seville European Film Festival in November.
The line-up also includes experimental Phillippine filmmaker Khavn De La Cruz Ruined Heart, starring Japanese star Tadanobu Asano as a ruthless hitman who falls for a prostitute, played by Mexican actress Nathalia Acevedo.
Fischer has also taken on sales of Indian director Partho Sen-Gupta's Sunrise, starring Adil Hussein as a detective investigating a series of child abductions over a decade, and Israeli Noam Kaplan's Manpower about a police officer, who reassesses his job as an immigration police officer when a controversial new policy is introduced.
The well-travelled sales agent, spent time in China, India and the US, where he gained experience with American Entertainment Investors, Voltage Pictures and Endgame Entertainment.
While in the US, he also helped out at the Indian Film Festival of Los Angeles, through which he connected with Anurag Kashyap and Guneet Monga, later assisting them when they were in Cannes.
On his return to France last year, Fischer, who also interned for Wild Bunch prior to going to the US, joined Other Angle Pictures as a sales executive.
"I'm really grateful for my time at Other Angle and all I learned there but I decided in the end that I really wanted to do was set up on my own," said Fischer of the company run by Olivier Albou and Laurence Schonberg.
Fischer was one of the up and coming film industry executives spotlighted in Screen's annual Future Leaders initiative at the Cannes Film Festival in 2014, which last year focused on sales and distribution.