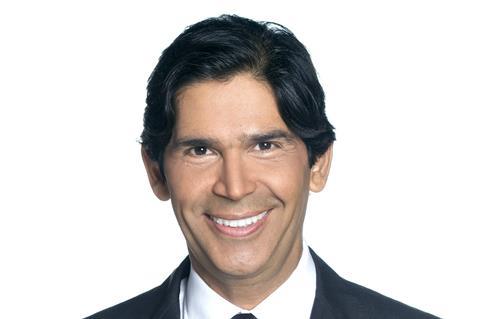 NBCUniversal Telemundo Enterprises has consolidated its US-based and international scripted production units under Telemundo Global Studios.
Marcos Santana has been appointed to lead the hispanic media operation as president of Telemundo Global Studios, effective immediately. He will oversee Telemundo Studios, Telemundo International Studios, Telemundo International, and the company's co-production partnerships.
Each entity will continue to produce its own brand of content geared to targetted audiences. Luis Silberwasser will continue to lead the company's US networks Telemundo – the leading Spanish-language broadcast network in weekday prime time in 2017 - and Universo, as president of Telemundo Networks.
Santana and Silberwasser will continue to report to Cesar Conde, chairman of NBCUniversal International Group and NBCUniversal Telemundo Enterprises.
"Marcos brings decades of experience in content development, production and distribution. In this broader role, he is uniquely positioned to propel and expand our content creation capabilities worldwide," Conde said.
"We are fortunate to have both Marcos and Luis manage two of our fastest growing business units, as we continue to make Telemundo the undisputed leader in Hispanic media."
Santana previously served as president of Telemundo International and president of Telemundo International Studios. In that role, he was charged with overseeing all Telemundo's international distribution efforts, as well as the company's distribution services to other producers around the world, international co-productions and partnerships.
Santana has worked in the network's development process for all programme genres, including original concepts development, scripts procurement, casting decisions and international distribution viability assessment.
He joined NBCUniversal Telemundo Enterprises in 2007 when Telemundo completed the purchase of the operating assets of its foreign distributor, Tepuy International Corp, where Santana was president and CEO.