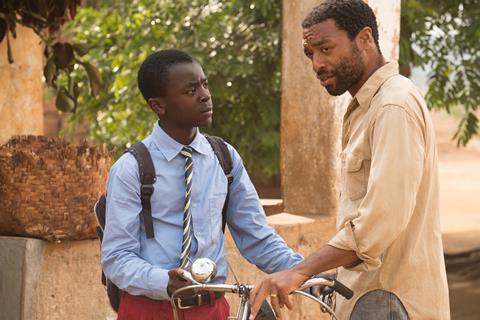 Netflix has picked up global rights, excluding China, Japan, and UK free-TV, to Chiwetel Ejiofor's directorial debut The Boy Who Harnessed The Wind.

The Malawi-set film stars Maxwell Simba as a 13 year-old boy who can't afford to go to school but dreams of building a windmill to save his village from famine. Ejiofor plays his father and also adapted the screenplay, which is based on the book of the same name by William Kamkwamba and Bryan Mealer.
The film is produced by Andrea Calderwood and Gail Egan of the UK's Potboiler Productions, and backed by Participant Media, BBC Films, the BFI, Head Gear Films, Econet and LipSync.
The Boy Who Harnessed The Wind is the latest UK film to be acquired by Neflix following recent pick-ups including David Mackenzie's Outlaw King, Tinge Krishnan's Been So Long and Matt Palmer's Calibre.