Borat-style comedy has made $22m in Germany.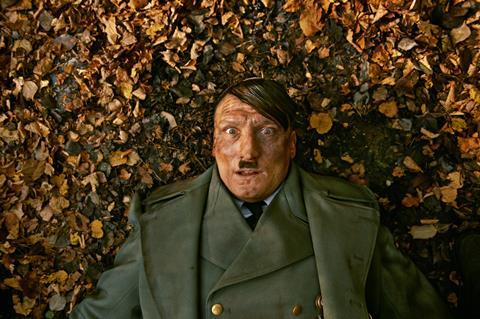 German box office hit and Adolf Hitler satire Look Who's Back has been snapped up by Netflix for nearly all territories around the world - except for Germany, Austria, Switzerland, Benelux, Czech Republic, Slovakia, Japan and Taiwan.
The deal, announced by Constantin Film and Beta Cinema, will see the comedy satire premiere on Netflix on April 9.
The movie is based on Timur Vermes' bestselling novel, which has been published in more than 40 countries, and became a box office hit in Germany where it has recorded more than 2.4 million admissions and $21.8m (€19.6m) box office since its release in October 2015.
The comedy, in which the dictator wakes up in modern-day Berlin, includes Borat-style interactions between the dictator and the public.
Directed by David Wnendt (Wetlands, Combat Girls), the film stars Oliver Masucci in the lead role.
Look Who's Back was produced by Mythos Film and Constantin Film. Producers are Christoph Müller and Lars Dittrich, executive producers are Oliver Berben and Martin Moszkowicz, and associate producer is Sergej Rubinstein.
World sales are handled by Beta Cinema.