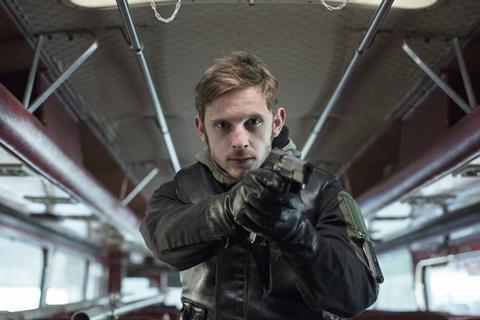 Netflix has acquired UK rights to Iran embassy siege thriller 6 Days starring Jamie Bell.
The film, directed by Toa Fraser and written by Glenn Standring, was previously with Icon Film Distribution. It will now premiere on Netflix on November 3, 2017.
Bell, Abbie Cornish, and Mark Strong star in 6 Days, which recounts the six-day hostage crisis at the Iranian Embassy over April-May 1980 and the subsequent rescue mission by the elite British SAS.
Matthew Metcalfe produced and Nate Bolotin, Aram Tertzakian, Peter Hampden, Gavin Poolman, Andrea Scarso, and Standring served as executive producers.
The title will play at the London Film Festival in October.
6 Days is a Dog With A Bone Films production, in association with General Film Corporation, the New Zealand Film Commission, Lip Sync Productions, and the Ingenious Senior Film Fund.
Toa Fraser's previous films include Dean Spanley and The Dead Lands.