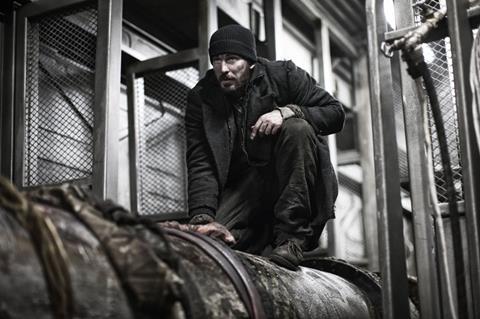 Netflix has acquired first-run international rights to ITV Studios' series version of Snowpiercer and Universal's true crime series Dirty John.
Snowpiercer is set to debut in the US on cable network TNT and Dirty John on Bravo, with Netflix coming in as co-licensee to give the series their international premieres.
Co-produced by Tomorrow Studios, a partnership between Marty Adelstein and ITV Studios, and Turner's Studio T, Snowpiercer is a futuristic action thriller starring Jennifer Connelly and Daveed Diggs, based on the 2013 South Korean feature by Bong Joon Ho.
Adelstein and Becky Clements serve as executive producers, with Graeme Manson as showrunner.
Under its deal with distributor ITV Studios Global Entertainment, Netflix will premiere the Snowpiercer series outside the US and China in 2019.
Produced by Universal Cable Productions in association with Los Angeles Times Studios and Atlas Entertainment, Dirty John is a scripted anthology series starring Connie Britton and Eric Bana, based on a true crime podcast about a charming con man. Alexandra Cunningham is the writer and executive producer.
Dirty John was given a two-season, straight-to-series order by Bravo Media earlier this year.