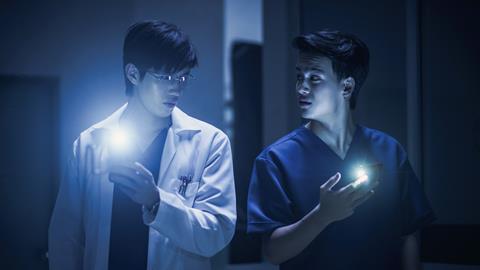 Netflix has acquired exclusive global rights to Thai supernatural thriller Ghost Lab, produced by Bangkok-based studio GDH 559 Co, which it will start streaming from May 26.
Directed by "Goff" Paween Purijitpanya (4BIA, Phobia 2), the film stars "Tor" Thanapob Leeratanakachorn, "Ice" Paris Intarakomalyasut and "Nychaa" Nuttanicha Dungwattanawanich.
GDH 559 Co was formed as a joint venture between Thai studios GMM Grammy and Hub Ho Hin in 2016. The company is known for thriller Bad Genius, about exam cheating, which was a breakout hit in several territories, including China where it grossed $200m (RMB1.3bn), while 2016 romantic drama One Day has received several offers for remake rights.
The Netflix acquisition comes as cinemas in the Thai capital Bangkok were ordered closed on Monday (April 26), along with parks, gyms and day-care centres, due to a third wave of the coronavirus pandemic.
Thailand has had a relatively low Covid-19 case-load, with only 57,508 infections and 148 deaths to date, but the current outbreak has resulted in 46 deaths in only 25 days. Film production has also been halted, impacting the country's role as a popular location for international shoots.