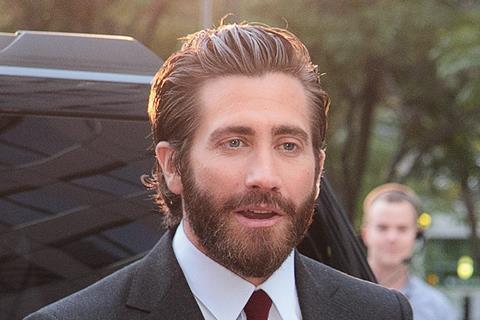 Netflix has acquired worldwide rights to the upcoming thriller package The Guilty that reunites director Antoine Fuqua and Jake Gyllenhaal in a deal believed to be around $30m.
True Detective creator Nic Pizzolatto is writing the film based on Gustav Moller's acclaimed Danish Sundance 2018 selection Den Skyldige.
Gyllenhaal will play a call operator at a 911 dispatch centre who, over the course of a single morning, tries to save a caller who appears to be in danger.
Bold Films is financing the drama with Amet Entertainment.
Gyllenhaal and his Nine Stories partner Riva Marker are producing The Guilty, along with Fuqua and Kat Samick via Fuqua Films, Scott Greenberg, Michel Litvak, Gary Michael Walters, David Litvak and Svetlana Metkina for Bold Films, and Amet Entertainment's David Haring.
Annie Marter, Moller and Lina Flint will serve as executive producers with Christian Mercuri and Jon Oakes.
The actor and Fuqua first partnered on the 2015 boxing drama, Southpaw.
The latest buy from the streamer comes hot on the heels of a $60m spending spree at Toronto International Film Festival on Bruised, Pieces Of A Woman, and Malcolm & Marie.
Endeavor Content represented the filmmakers in the deal.