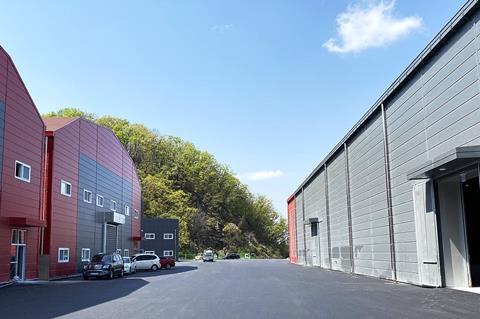 Netflix has signed leases for two new production facilities in South Korea in response to global demand for more original Korean films and series.
The streaming giant stated its investment in Korean content from 2015 to 2020 reached $700m "with more than 80 shows made in Korea and watched by audiences around the world."
The two production facilities are situated in Gyeonggi Province in Paju-si and Yeoncheon-gun, outside Seoul.
Netflix is leasing six stages and supporting spaces of approximately 9,000 square meters at YCDSMC - Studio 139 in Yeoncheon-gun. It is also leasing three stages of approximately 7,000 square meters at Samsung Studio in Paju-si.
"Netflix is thrilled to deepen its investment in Korea, as well as Korean films and series," said Amy Reinhard, Netflix vice president, Studio Operations. "With these new studios, Netflix is better positioned than ever to increase our production of great stories from Korea while also providing a wealth of production-related jobs for talented professionals in Korea's creative community."
Upcoming Netflix Korean productions are set to include the Korean adaptation of Money Heist, as well as Move To Heaven, Kingdom: Ashin Of The North, Silent Sea, Squid Game and Hellbound. The company has multi-year content partnerships with CJ ENM/Studio Dragon and JTBC.
Netflix stated subscribers from the US, Canada, France, Germany, Qatar, UAE, India and other countries "fell in love with" Netflix Korean original series Sweet Home, while Korean programmes like Kingdom Season 2, The King: Eternal Monarch, Start-Up and It's Okay to Not Be Okay were amongst the most popular in Hong Kong, Thailand, India, Malaysia, Philippines, Singapore, Taiwan and Japan.
Yesterday, the company announced highly-anticipated Korean sci-fi film Space Sweepers, featuring top K-drama stars Song Joong-ki and Kim Tae-ri, will be released on its platform exclusively on February 5.
Formerly expected to be a tentpole release last year, the film's theatrical dates were pushed back because of the coronavirus pandemic and investor-distributor Merry Christmas ultimately opted to go with the streaming service for the film directed by Jo Sung-hee (A Werewolf Boy).