Netflix has acquired worldwide rights to documentary Casting JonBenet, which is set to get its world premiere in the US Documentary Competition at this year's Sundance Film Festival.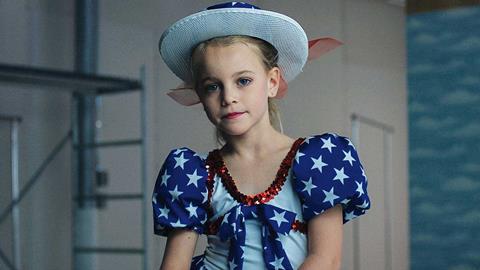 Netflix plans to give the film, director Kitty Green's feature follow-up to the award-winning Ukraine is Not a Brothel, a limited theatrical release in the spring.
Casting JonBenet explores the still unsolved murder case of six-year-old American beauty queen JonBenet Ramsey and looks at how the crime and its aftermath have shaped the attitudes and behavior of successive generations of parents and children.
Produced by Green, Scott Macaulayand James Schamus, the film, a Forensic Films/Matricide Pictures/Symbolic Exchange production, was financed by Meridian Entertainment through its production deal with Schamus's Symbolic Exchange.
Said Schamus: "For Scott and me, working with Kitty, a visionary filmmaker whose originality is matched by her empathy, has been one of the great privileges of our careers."
Added Macaulay: "We couldn't be more excited to now have Netflix on her team, continuing their bold non-fiction roster."
Netflix VP of original documentary programming Lisa Nishimura said: "Kitty boldly embraces the tradition of innovative risk-taking within the documentary filmmaking mode with her remarkable work on Casting JonBenet."