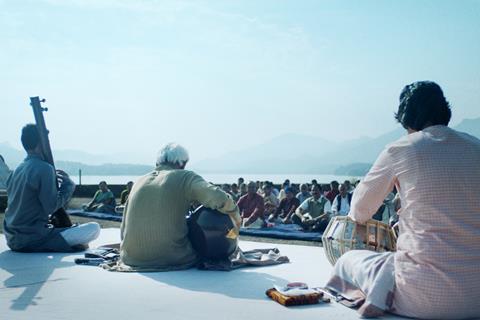 Netflix has picked up world rights to Chaitanya Tamhane's Marathi-language drama The Disciple, which won best screenplay at last year's Venice film festival and is executive produced by Alfonso Cuaron.
Earlier this week, the film was nominated in the best international feature category of the Film Independent Spirit Awards.
It also won the FIPRESCI prize at Venice and the Amplify Voices Award at the Toronto International Film Festival.
Produced by Vivek Gomber's Zoo Entertainment, the film tells the story of a man who has devoted his life to becoming an Indian classical music vocalist, but starts to doubt whether it's possible to achieve what he is striving for. Aditya Modak, Arun Dravid and Sumitra Bhave head the cast.
Tamhane said: "The story of The Disciple came from my own search for excellence and direction. It's about how many of us follow all the rules and yet, sometimes, find that something is missing. I was honoured to get the opportunity to work with a creative genius (and my mentor) like Alfonso Cuarón - who directed Roma and Gravity."
Cuarón said: "I believe Chaitanya is one of the most important new voices of contemporary cinema and I'm thrilled The Disciple will be able to be enjoyed by audiences all around the world."
Tamhane's previous film, Court, won the Luigi De Laurentiis Award for best debut feature at Venice in 2014.