Netflix has fought off competition from broadcasters the BBC and ITV and is on the brink of ordering its first original show from the UK – a £100m biopic of the Queen.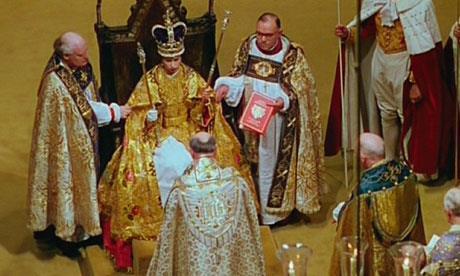 The subscription VoD platform is close to finalising a deal with Left Bank Pictures for the series, which is set to be 20 episodes in length and will be penned by Peter Morgan, the creative force behind Oscar-winning 2006 film The Queen.
ScreenDaily's sister publication Broadcast understands that the drama, titled The Crown, will chart the monarch's reign from her ascent to the throne at the age of 26, to the present day.
The drama will also focus on the political landscape during her time on the throne, with sources suggesting it will be "as much about Downing Street as the royal family".
The Crown, which will also be shaped by director Stephen Daldry, will be produced for a 2016 release on Netflix. The casting process will take months to finalise as Sony Pictures Television-owned Left Bank bids to depict the Queen at various stages in her life.
The indie pitched the drama to both the BBC and ITV alongside the VoD service and it is understood that both broadcasters were keen to pursue the idea. Netflix has swooped however, and is prepared to stump up a budget of more than £5m an episode to produce the series.
It is a significant moment because it marks the first time that Netflix has commissioned a UK production company as it continues its push into original content. The company has already enjoyed success with US-produced series including House of Cards and Orange is the New Black.
Once the series is officially commissioned, it will be executive produced by Left Bank managing directors Andy Harries and Marigo Kehoe, who were both involved in Helen Mirren feature The Queen. The indie declined to comment on the deal.