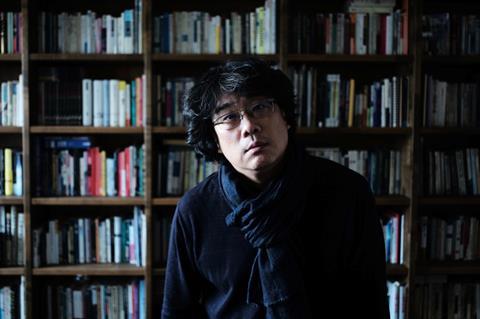 Netflix is producing a documentary that traces the search for Oscar-winning Parasite director Bong Joon Ho's unreleased first short film and has set it for an exclusive 2023 release.
The documentary, Yellow Door: Looking for Director Bong's Unreleased Short Film (working title), is being directed by Lee Hyuk-rae, who co-directed documentary Sewing Sisters (2020) with Kim Jung-young – a film Bong was a great supporter of.
Although what are often thought to be his earliest films - 1994's White Man and Incoherence - have been made available on TV and OTT, Bong's actual first film Looking for Paradise was screened to only about ten people in 1992 and has never been seen since.
He made the 22-minute stop-motion film while part of cinephile club Yellow Door (named for the club room's entrance) at Yonsei University in Seoul and screened it for members on Christmas, 1992.
Lee's new documentary will look into the creative origins of the award-winning filmmaker while piecing together the memories of the few witnesses to the lost film, who remember the young Bong "obsessively took care of Yellow Door's greatest asset — its video library".
In the process, the film will also examine an era when young cinephiles were emerging in South Korea, now a powerhouse of audio-visual content.
In addition to showing up onstage in support of Sewing Sisters on its release and calling it "the most beautiful documentary I've seen recently," Bong put the title on his best films of 2021 list along with others that included Adam McKay's Don't Look Up and Ryusuke Hamaguchi's Drive My Car.

Screened at festivals such as Busan and DMZ Docs, the documentary revolves around the memories of women who worked as underage laborers in the 1960s and 1970s in the garment district of Seoul while also learning about labor laws and protesting for their rights, with some being thrown in prison.
Broccoli Pictures is producing Yellow Door: Looking for Director Bong's Unreleased Short Film (working title) with Netflix distributing.