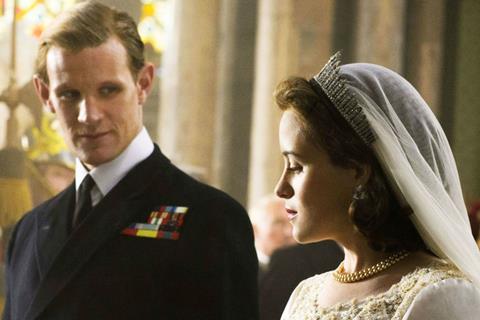 Announcing 125 million global subscribers on Monday (April 16) as it beat Wall Street expectations yet again, Netflix top brass expressed regret over the Cannes impasse in its quarterly letter to shareholders.
"We regret our films not being able to compete at this year's Cannes film festival," said the letter. "The festival adopted a new rule that means if a film is in competition at Cannes, it can not be watched on Netflix in France for the following three years. We would never want to do that to our French members.
"We will continue to celebrate our films and filmmakers at other festivals around the world but unfortunately we will have to sit out Cannes for now so that our growing French membership can continue to enjoy our original films."
Netflix chief content officer Ted Sarandos recently told reporters the company will stay away from Cannes following last year's post-festival ruling stipulating that all films selected to play in competition must be available for theatrical distribution in France.
The country's strict media chronology laws maintain a three-year window between theatrical exhibition and streaming, which renders Netflix titles ineligible in light of the company's model of debuting its films online.
Netflix once again exceeded Wall Street expectations as it announced an additional 7.4m global subscribers in the first quarter of 2018 boosted the overall number to 125m.
The record first quarter 7.4m rise compares to earlier guidance of 6.4m. Executives attributed the increase to a 25% rise in streaming membership and 14% rise in average subscription price.
Roughly 5.46m of the new members came from the international arena, where membership through the end of March climbed to 68.3m, while an additional 1.96 from the US elevated the tally to 56.7m.
The 125m worldwide subscriber level compares to 117.6m from a year ago and generated $3.6bn in first quarter revenue. Netflix's net revenue climbed 63% to reach $290m. Shares leapt more than 6% in after hours trading.
Sarandos intimated in a conversation recorded before the earnings call that Netflix is open to more acquisitions. The company has only completed one in 20 years, buying comic book publisher Millarworld last year.