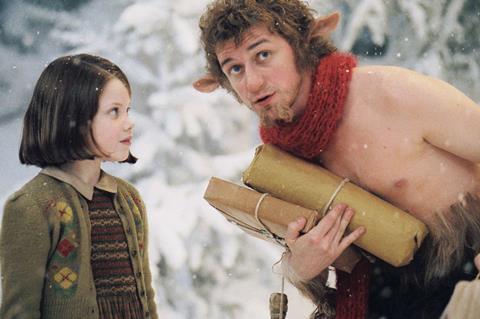 Netflix has announced plans to create films and series based on C.S. Lewis' Chronicles Of Narnia books.
The streaming giant has signed a multi-year deal with The C.S. Lewis Company.
All of the series and films produced through the deal will be Netflix productions, with Mark Gordon of Entertainment One alongside Douglas Gresham (who co-produced the previous Narnia films) and Vincent Sieber serving as executive producers for series and as producers for the films.
Netflix chief content officer Ted Sarandos said: "C.S. Lewis' beloved Chronicles of Narnia stories have resonated with generations of readers around the world. Families have fallen in love with characters like Aslan and the entire world of Narnia, and we're thrilled to be their home for years to come."
The most recent Narnia film adaptations were released by Disney (The Lion, The Witch And The Wardrobe, Prince Caspian) and subsequently Fox (The Voyage of the Dawn Treader) through 2005-2010.