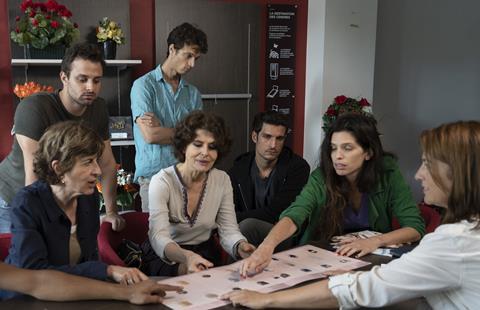 Netflix has taken multiple territories for Maïwenn's 2020 Cannes label drama DNA, about a Paris-based French-Algerian family coming to terms with the death of its patriarch.
The streaming giant has acquired English-language rights for UK, US, Canada, Australia, New Zealand, South Africa and the Middle East.
Paris-based Wild Bunch International has also secured a raft of deals in other territories, including Benelux (The Searchers), Italy (Fenix), Switzerland (Frenetic), Scandinavia (Non Stop), Russia (A-One), Poland (Best Films), Israel (Lev Cinema), Turkey (Filmarti), Tunisia (Retinia), China (Hugo East) and Taiwan (Light Year).
Le Pacte has acquired the film for France and will release on October 28.
The film world premiered in Deauville before heading to San Sebastian, where it plays in the Perlak selection this week.
Wild Bunch is currently in advanced negotiations for Spain as well as for Eastern Europe.
Drawing on her own complex history, Maïwenn's fifth feature revolves around a woman with close ties to a beloved Algerian grandfather. When he dies, it triggers a deep identity crisis as tensions between her extended family members escalate.
As with her 2011 Cannes Jury Prize winner Poliss, Maïwenn both directs and stars in the film.
The film heads next to the Zurich Film Festival (September 24 to October 4) where Maïwenn will receive an honorary award and also be feted with a retrospective of her work. The director will also give a masterclass.