EXCLUSIVE: Streaming platform in multi-million dollar deal for Cargo from The Babadook producers.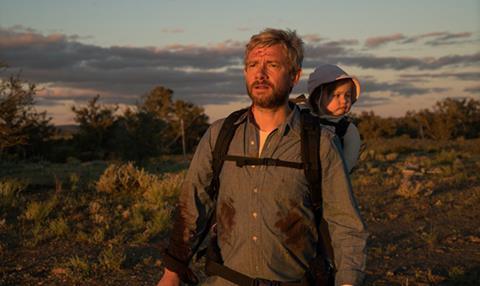 Netflix has taken world rights to Martin Freeman zombie movie Cargo, in what is understood to be a multi-million dollar deal.
The film, from the producers of The Babadook, will be the first Australian film to sit under Netflix's Originals banner.
The SVoD giant, which declined to comment on the acquisition, swooped on the film after seeing a three-minute promo.
CAA, UTA and Bankside Films represented the filmmakers in the deal with Ian Bricke negotiating on behalf of Netflix.
Yolanda Ramke and Ben Howling's debut, based on their short film which garnered 12 millions views online, charts the story of a father, played by The Hobbit and Sherlock star Freeman, who is stranded in rural Australia with only 48 hours to find a new home for his baby daughter, after being infected in the wake of a violent pandemic.
Freeman, who will be seen in the forthcoming Marvel film, The Black Panther, stars alongside Anthony Hayes, Susie Porter, Caren Pistorius, David Gulpilil and newcomer Simone Landers who completes the cast.
Screenplay was also written by Ramke.
Currently in post-production, the film is produced by The Babadook producers Kristina Ceyton and Samantha Jennings of Australia's Causeway Films, together with Russell Ackerman and John Schoenfelder of Addictive Pictures and Mark Patterson.
Executive producers include Ian Kirk, Jeff Harrison, Fergus Grady, Craig Deeker, Ian Dawson, Phil Hunt and Compton Ross.
Umbrella Entertainment will handle rights outside of the Netflix SVoD window in Australia.
The film is financed by Screen Australia in association with South Australian Film Corporation, Screen NSW and Head Gear Films/Metrol Technology with Bankside Films handling international sales.
Filmmakers Ramke and Howling commented: "I think the great hope of all filmmakers is that their film will find an audience. More than that, the right audience. Netflix's distribution model is both global in scale whilst also being incredibly innovative and viewer-specific. It's quite an honour to be launching our first feature under this highly respected banner, and to be the first Australian Netflix Original feature."