Streaming giant acquires The Other Side Of The Wind.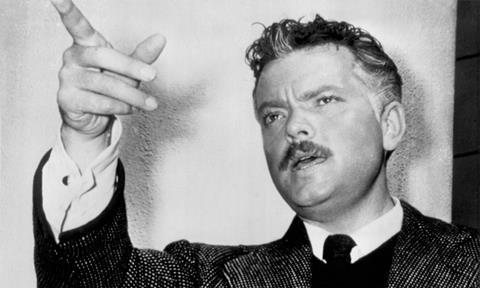 Netflix will help complete Orson Welles' final, unfinished film The Other Side Of The Wind.
The streaming giant announced it has acquired global rights and will finance the restoration of the project, which Welles started filming in 1970 but abandoned in 1976. He died in 1985.
The film is a Royal Road Entertainment production and was originally produced by Welles and Les Films de L'Astrophore.
The Other Side Of The Wind is a Hollywood satire that takes place during the final days in the life of a legendary director played by John Huston, who is struggling to finish his final masterpiece.
Dennis Hopper, Mercedes McCambridge Peter Bogdanovich appear in the film, with the latter consulting on the restoration with Frank Marshall, a line manager on the original production.
Together the duo will oversee editing based on Welles' notes.
Frank Marshall said: "I can't quite believe it, but after 40 years of trying, I am so very grateful for the passion and perseverance from Netflix that has enabled us to, at long last, finally get into the cutting room to finish Orson's last picture."
The backstory to the restoration is long and complicated.
Rights issues hampered the decades-long effort to finish the film, with a production team that included Marshall, Bogdanovich and Royal Road Entertainment founder and producer Filip Jan Rymsza only getting access to the footage in 2014.
Plans to crowdfund the $2m restoration fell through when only $406,605 was raised through Indiegogo, so Rymsza and co. turned to Netflix.
"Like so many others who grew up worshipping the craft and vision of Orson Welles, this is a dream come true," said Ted Sarandos, chief content officer at Netflix.
"The promise of being able to bring to the world this unfinished work of Welles with his true artistic intention intact, is a point of pride for me and for Netflix. Cinephiles and film enthusiasts around the world will experience the magic of Orson Welles once again or for the very first time."
Netflix are ramping up their film output and announced this week that Scott Stuber, the former vice-chairman of worldwide production at Universal, will lead the company's original film initiative.
Read more:
What Scott Stuber's new Netflix job could mean for Hollywood