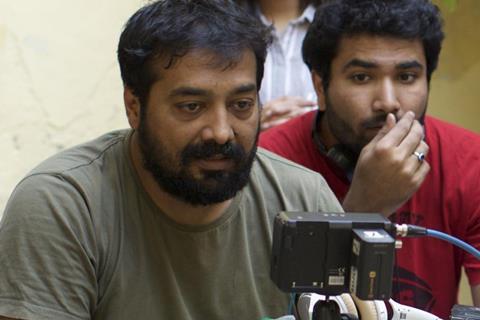 International companies including Fortissimo Films, Denmark's LevelK and Seattle-based Heyou Media are partnering with Indian blockchain-powered VOD platform myNK, which aims to bring global arthouse cinema to Indian audiences.
Launched by India and Singapore-based MinersInc, the platform will launch in June with a curated library of more than 200 films, including award-winning titles from Cannes, Tribeca, Sundance and Berlin film festivals.
The content partnerships with Fortissimo, LevelK and Heyou Media follow similar deals with film and TV companies such as all3media, Dutch Features, ELO, The Film Collaborative, First Hand Films, Imagination Worldwide, Kew Media Distribution, Off The Fence/ZDF, Wide House and Wide Management. The National Film Board of Canada is also working with the new platform.
Indian filmmaker Anurag Kashyap, who was last in Cannes with The Mumbai Murders (2016) in Directors Fortnight, is acting as a curator for the platform, which will also offer documentaries and drama series. Kashyap also recently directed the second season of Netflix Hindi-language original Sacred Games.
India has yet to develop a strong theatrical or ancillary market for arthouse cinema, due to a range of infrastructure issues, including high levels of piracy and problems with international sales agents getting paid. MinersInc co-founders Nitin Narkhede and Deepak Jayaram say their platform will improve transparency in reporting and prevent both piracy and revenue leakage.
Narkhede added that "myNk is the first ever VoD marketplace in India to engage its film fans and viewer community by introducing an incentivised viewing and micro-distribution business model."