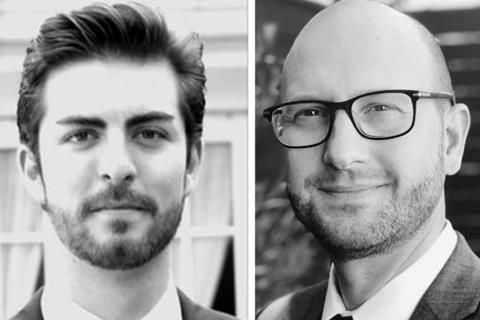 Sales and distribution executives Ryan McCombs and Alfredo Lara Orbezo have unveiled their US-based sales, finance and production company Sublimity Entertainment and announced a slew of AFM deals.
The company's maiden market slate comprised nine titles including fantasy romance Faraway Eyes starring Christina Ricci and France's Nora Arnezeder from Zack Snyder's upcoming Army Of The Dead for Netflix.
Deals on Faraway Eyes closed in Russia (Paradise), Mexico (Renaissance Media), Brazil (A2), Latin America (MundoFilms) and Middle East (Front Row) along with Vertical Entertainment for North America.
Western Badland starring Mira Sorvino, Bruce Dern, Wes Studi and Trace Adkins has sold in Asia (Fox Networks), Spain (A Contracorriente) and New Zealand (Sky).
Sublimity also introduced horror thriller The Nameless Days to buyers during last week's virtual market.
The company specialises in independent English-language and foreign-language films with global commercial appeal, and plans to finance and produce one to two cast-driven genre films and acquire five to 10 third-party acquisitions each year.
"We feel each project at Sublimity requires an individual strategy tailored to the unique needs of the modern markets, said Orbezo. "We are bringing high quality commercial content to our global partners. We see the need for a reliable distribution process that benefits our distributors from around the world."
"Streaming and the integration of distribution has transformed media," said McCombs. "Sublimity's focus is to transform the sales and distribution process to better serve and enhance the unique vision of our filmmakers. Each project requires a custom and modern sales approach to reach full potential."
Orbezo specialises in US and international sales and has worked in film, film development, and production. McCombs is a longtime executive with more than 20 years in sales and acquisitions.