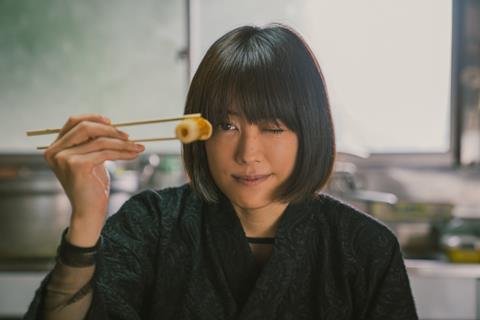 The New York Asian Film Festival (NYAFF) has named most of the 60-plus films it will screen for its 20th edition, a hybrid event running August 6-22.
The festival's two world premieres will include Japanese director Yu Irie's political satire Ninja Girl and among the six international premieres will be The Book Of Fish, a South Korean homage to black-and-white cinema by Lee Joon-ik, and Nasi Lemak 1.0, from Malaysian director Namewee.
The festival's 29 North American premieres will include virtual screenings of Tough Out, Xu Hui-jing's Chinese documentary about underprivileged youngsters in a baseball camp, and Money Has Four Legs, Maung San's satire about indie filmmaking set in Myanmar (where producer Ma Aeint is currently being detained by the military).
Co-presented by the New York Asian Film Foundation and Film at Lincoln Center (FLC), the NYAFF will screen titles in two New York cinemas and in the FLC Virtual Cinema, giving access to audiences in New York and around the US.
Films will be grouped thematically, in sections tagged Beyond Borders, Crowd Pleasers, Frontlines, Genre Masters, Next/Now, Standouts and Vanguards.
To celebrate its 20th anniversary the festival will co-host a free outdoor screening of Raymond Lee's wuxia classic Dragon Inn AKA New Dragon Gate Inn.
NYAFF executive director and New York Asian Film Foundation president Samuel Jamier said: "It's been tough all over, but after last year's unprecedented all-virtual edition, we're thrilled to be back in person."