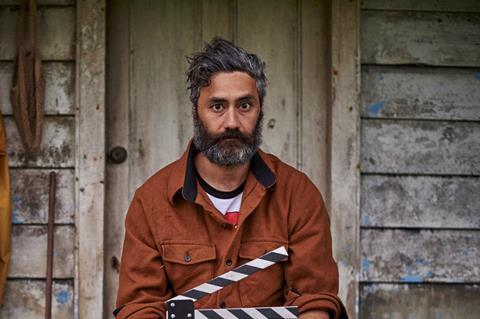 Taika Waititi is moving ahead with his live-action manga adaptation Akira for Warner Bros and the studio has set a May 21 2021 release date.
Waititi has made way for the project and this week it emerged he had pulled out of the stop-motion feature Bubbles, about the late Michael Jackson's chimpanzee. Netflix has dropped the project, and it is understood the streamer regarded Waititi as an essential part of the package.
However observers said the fall-out from the recent Jackson documentary Leaving Neverland would have played into the decision, too.
Akira will be based on the original comic book series by Katsuhiro Otomo, which takes place in a post-apocalyptic, cyberpunk milieu.
Akira had until Friday (24) been listed previously as Untitled WB Event Film and has been moved back one week from the original May 14 2021 release date. It marks another tentpole assignment for the New Zealander, who cut his teeth on acclaimed independent and festival fare like Eagle vs Shark, Boy, What We Do In The Shadows, and Hunt For The Wilderpeople and went on to direct global hit Thor: Ragnarok.
Waititi is currently finalising the satirical Second World War-set comedy Jojo Rabbit about a young boy in Adolf Hitler's army who discovers his family is hiding a Jewish boy. Waititi portrays Hitler. Fox Searchlight will release during awards season on October 18.