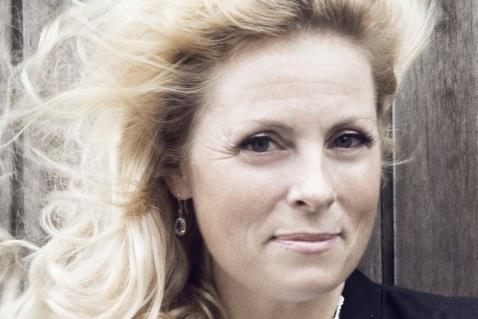 European production group Newen Studios and Oscar-nominated Danish producer Sigrid Dyekjaer have launched a new Denmark-based documentary production company, Real Lava.
Real Lava is owned by France-based Newen Studios (part of the TF1 group) and Dyekjaer, and will work on both documentary films and series for an international audience, "with a cinematic execution and high artistic value".
The company's first production, The Territory, has been confirmed for the world cinema documentary competition at Sundance. Alex Pritz's film explores the Indigenous Uru-eu-wau-wau community as they defend their land against a network of Brazilian famers and colonizers
Another high-profile forthcoming project is Merkel, a documentary portrait of Angela Merkel directed by Eva Weber; the project recently received co-production support from the UK's Global Screen Fund.
Also on the Real Lava slate are A Song For Summer and Winter directed by Talal Detki; Innocence directed by Guy Davidi; and Missing Films, a film about Lars von Trier directed by Tomas Gislason and Jacob Thuesen.
Dyekjaer has worked on more than 30 documentary features in the past two decades, including Oscar-nominated The Cave, Aquarela, Scandinavian Star, and Something Better To Come.
Newen has more than 30 production labels in the UK, Spain, Belgium, the Netherlands and Canada.
Dyekjaer formerly was a co-founder and partner in Danish Documentary; that company continues with leadership including the directors Mikala Krogh, Eva Mulvad and Pernille Rose Grønkjær.
"We intend to invest and help directors in the development phase of their films in order to support their artistic vision and bring it up to a higher cinematic level, without being rushed and getting into production too soon," said Dyekjaer. "We will also be able to invest in the production phase and to keep the world rights for the films longer. This will leave us time to keep focusing on the creative side and open the possibility to leverage bigger commissions at a later stage.
"My partnership with Newen Studios will allow us to support projects with big international potential to a scale not seen before. During my 23 years as a producer, I have sadly noticed how difficult it is to raise money from Europe for international documentary films. We have left this space open for American investors. This is a mystery to me, since documentary films have never been so popular. With Real Lava we will have an excellent opportunity to change this."