Projects show a diversity of languages: Tamil, Malayalam, Bengali, Hindi and Punjabi.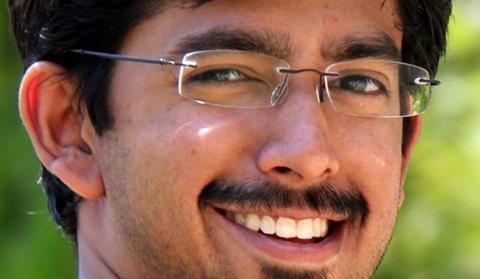 NFDC India (National Film Development Corporation India) has unveiled the six projects selected for the 10th edition of the NFDC Film Bazaar Screenwriters' Lab. As with the last two editions, the Lab is in collaboration with the Sarajevo International Film Festival.
The particpants selected are:
Heart and Soul (Tamil) by Hari Hara Sudhan, a student of the Satyajit Ray Film & Television Institute who trained under Balu Mahendra in Chennai.
Spirogyra (Malayalam) by Abhilash Vijayan, a graduate of the Film and Television Institute of India, Pune who has made the shorts The Dual (Dwand) and The Elephant From The Bridge.
The Gift (Bengali) by Tamal Sen [pictured], who also studied at Satyajit Ray Film & Television Institute and won international prizes with his graduation film Still Voices.
The Ward (Malayalam) by Kris Rajan, who worked as an editor on John Sayles' Go For Sisters and who studied at New York University and made several short films.
Time To Go (Hindi) by Mansi Jain, who co-wrote and was associate director on Moh Maya Money. She is studying for her MFA at Columbia University and has made the shorts Lunch Lady and 42nd and Bombay.
Unresolved (Punjabi) by Vikram Singh who is a commercial veteran who has worked with UTV.
Mentors on the Lab are French screenwriter and script consultant Antoine Le Bos, writer/director/producer Urmi Juvekar, and educator/writer Romain Compingt.
As part of the Lab, the projects will be pitched to producers and investors during Film Bazaar 2016 in Goa (Nov 20-24).