Initiative is now open to applicants; the NFTS will fund a short film from each participant.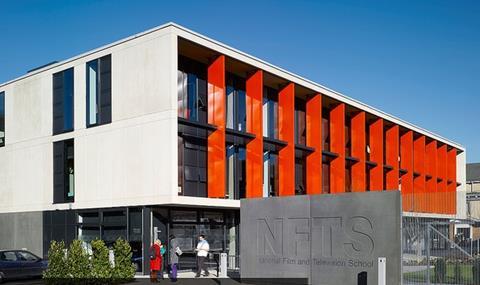 The National Film and Television School (NFTS) is launching a directing workshop aimed at increasing the number of women, people from BAME backgrounds and those with disabilities working professionally in screen directing.
There will be six places available on the first round of the workshop, potentially rising to 12 in the future.
Applications are now open for the course, which is free for participants with all costs covered by money raised through the NFTS Gala last year.
The selected applicants will begin with a two-day introductory session in March, followed by a four-week intensive training course in narrative filmmaking during the summer.
The end goal will be for each participant to produce a short film, with the NFTS covering production costs and crew coming from the school's various courses.
All participants will also be guaranteed a subsequent interview for the NFTS's Directing Fiction MA.
The workshop is part of the school's drive to boost the number of female and diverse directors in the film industry. A trio of previous initiatives were launched in June last year.
Nik Powell, director of NFTS says: "It is extremely important that filmmakers represent the society that they reflect and to this end we want our student population to be as diverse as possible, particularly in screen directing.
"We need to hear from all voices and perspectives to ensure the viewing audience is fairly represented and to this end, I am extremely pleased to announce the NFTS Directing Workshop and the commitment to ensure our ambitions for this programme are realised."
Read more:
Number of women directors fell in 2016, study finds