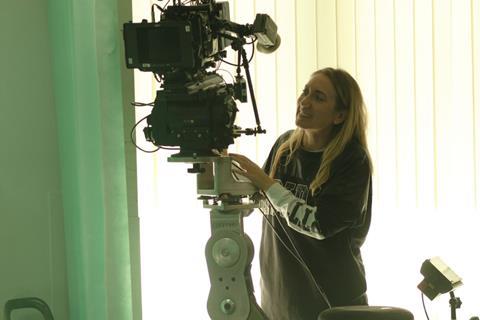 Annika Summerson, Benjamin Kracun and Alwin H. Kuchler are among the nominees for the 2021 Sue Gibson Cinematography award presented by the UK's National Film and Television School (NFTS).
The annual award marks its fifth edition, after being first established in 2016 in honour of the late NFTS alumna Sue Gibson who passed away in the same year.
The nominees are:
Annika Summerson for Mogul Mowgli
Benjamin Kracun for Promising Young Woman
David Katznelson for It's A Sin
James Blann for Feel Good
Alwin H. Kuchler for The Mauritanian
Summerson was nominated for best cinematography for Mogul Mowgli at the 2020 British Independent Film Awards (Bifa), while Kracun won Bifa's best cinematography prize for Beats (2019). Kuchler was also nominated for a Bafta award in the best cinematography category for The Mauritanian.
Roger Deakins, Natasha Braier and Charlotte Bruus Christensen are among the previous winners of the award.
Gibson was the first female member of the British Society of Cinematographers (BSC) and the first female president of the society. Her credits include Mrs Dalloway (1997) and Alien Vs Predator (2004).