EXCLUSIVE/FILM BAZAAR: Girish Kulkarni to star in sequel to 2013 neo-noir thriller.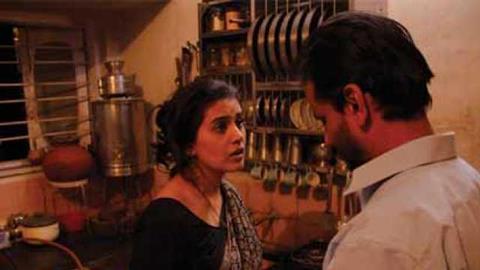 Writer-director Nikhil Mahajan is working on a sequel to his 2013 Marathi language neo-noir thriller Pune 52.
"The scripting is done, the finance is in place. We are just waiting for [actor] Girish Kulkarni to become free," said Mahajan, whose last film release was the 2015 vigilante film Baji.
"The sequel will thematically follow what happened in the last film but the character played by Girish will not be the same," Mahajan added.
He also continues to develop Hindi-language project Daily (Dainik), which was announced in 2013. Mahajan said, "It's a period film set in the 1970s so I need a decent budget. We have about 60% of the finance and are trying to raise the rest of the funds."
After the Pune 52 sequel, Mahajan will also work on sugar factory politics film Factory (Kaarkhaana). Producers are Suhrud Godbole's IME Motion Pictures and Mahajan's Blue Drop Films.