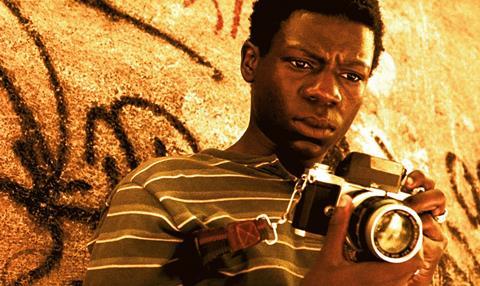 Nordic distributor NonStop Entertainment's classics label NonStop Timeless has acquired Scandinavian rights to a huge batch of 111 classic films from a variety of international sellers.
The films span Fernando Meirelles's City of God (pictured) through to James Ivory's Maurice. Some of the notable filmmakers included in the deals are David Lynch, Catherine Breillat and Nina Menkes.
The acquisitions also include George A. Romero's The Amusement Park from Yellow Veil; Taika Waititi's Boy and Eagle vs. Shark from HanWay; Fritz Lang's Beyond a Reasonable Doubt from Lobster Films; James Ivory's Maurice from Cohen; Songs My Brothers Taught Me by Chloé Zhao from Protagonist; the Infernal Affairs trilogy from Media Asia; City of God by Fernando Meirelles from Wild Bunch; and a package of Japanese classics from Toei.
Some of the films have never been seen by a Scandinavian audience, or at least have not been available in recent years.
NonStop Timeless plans to release the films across cinemas, streaming, on physical home entertainment, as well as licensing to TV and other platforms. Some of the titles will also be presented in September at the company's own film festival, Timelessfest in Stockholm.
Jakob Abrahamsson, CEO of NonStop Timeless and NonStop Entertainment, told Screen: "During the pandemic we've seen a sharp rise in interest for classic cinema in theatres, on streaming and from local broadcasters and lately we've been working hard closing titles we've been chasing for years, and some of them personal favorites as well.
"It is a grand delight to properly introduce underexposed trailblazers Catherine Breillat and Nina Menkes to local audiences, and on top of that bringing back timeless masterpieces by Fassbinder, Reichardt, Lynch, Eustache and Janscó to Nordic cinemas."
NonStop Timeless launched in 2016 and already had more than 300 titles in its collection.
Candace Drougett of NonStop's sister cinema Bio & Bistro Capitol, which hosts Timelessfest, will be attending the Il Cinema Ritrovato festival in Bologna, which starts on Saturday and runs until July 3.
Key films and filmmakers in the deal:
David Lynch: Lost Highway, Twin Peaks: Fire Walk With Me, Eraserhead and shorts. acquired from MK2;
Catherine Breillat: Fat Girl, Romance, Sex is Comedy, Abuse of Weakness and Anatomy Of Hell, acquired from Hollywood Classics International;
Rainer Werner Fassbinder: The Bitter Tears Of Petra Von Kant, Fear Eats The Soul, Love Is Colder than Death and The Marriage Of Maria Braun, acquired from Rainer Werner Fassbinder Werkschau;
Miklós Jancso: Red Psalm and The Round-Up, acquired from National Film Institute of Hungary;
Jean Eustache: The Virgin of Pessac, The Virgin of Pessac 79, Numero Zero, My Little Loves, The Mother And The Whore, and five shorts, acquired from Les Films du Losange;
Nina Menkes: Queen of Diamonds, Phantom Love, Magdalena Viraga, The Great Sadness Of Zohara, Dissolution, Bloody Child, acquired from Arbelos;
Kelly Reichardt: Old Joy and River Of Grass, acquired from Oscilloscope.