Plus: 'Remember' to open 2016 Miami Jewish Film Festival; RealD expands China footprint; Canada's Top Ten Film festival line-up; and more…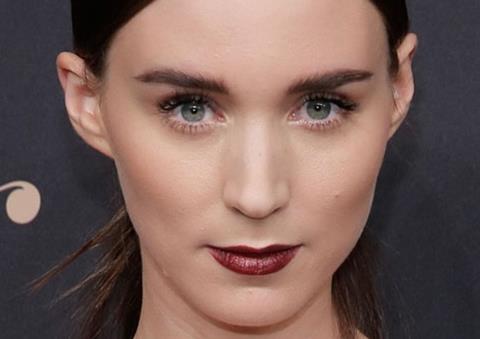 Carol star Rooney Mara will receive the 31st Santa Barbara International Film Festival's Cinema Vanguard Award from her co-star Cate Blanchett on February 12, 2016. Previous recipients include Eddie Redmayne and Felicity Jones, Martin Scorsese and Leonardo DiCaprio. The festival will run from February 3-13, 2016.
The Miami Jewish Film Festival returns to Miami for the 19th year and will open with Remember and close with The Search For Israeli Cuisine, writes Jeremy Berkowitz. The festival is set to run from January 14-28, 2016, and will screen more than 40 films. For further details click here.
RealD Inc continues to expand it global technology footprint, signing a LUXE: A RealD Experience installation agreement with Kunming Dadou Motain Wanguo Cinema in Yunan province that is expected to open in Q1 2016 and a deal with Hong Kong and Chinese exhibitor Broadway Circuit for seven LUXE: A RealD Experience auditoriums in Mainland China.
The Toronto International Film festival unveiled on Tuesday the line-up for Canada's Top Ten Film Festival. The event runs from January 8-17, 2016, and will screen Closet Monster, The Demons, Les Etres Chers, The Forbidden Room, Guantanamo's Child: Omar Khadr, HURT,
Into the Forest, My Internship In Canada, Ninth Floor and Sleeping Giant.
Toronto-based Breakthrough Entertainment and 5'7 Films have completed production on Stu Stone's teen horror feature The Haunted House On Kirby Road written by Adam Rodness and Stone.
California-based effects house Digital Domain has hired Erika W Burton as evp / general manager. Burton most recently served as a DreamWorks Animation executive and will report to president O.D Welch.
Cinedigm Corp's OTT streaming channels Dove Channel, CONtv and Docurama have become available to Amazon Prime members as part of Amazon's new Streaming Partners Program. Prime members can view Cinedigm's channels with the Amazon Video app available across a multitude of devices.
Canada's The Characters Talent Agency announced on Tuesday that Jennifer Goldhar will move into the role of president, effective immediately, replacing agency founder Larry Goldhar who is retiring from representation after nearly 50 years and will assume the role of CEO. Tyman Stewart has been appointed president of the agency's Vancouver office, replacing Leonard Bonnell.